so our assignment is to rebuild a complete remote controlled car (Losi Mini T, a popular top-end RC truck) , gears, springs, supension, screws, tires, wheels, you get the idea.
if you dont,
everything you see here on this exploded view must be built on the computer to the right size and shape using Solidworks. at the end of this assignment (3weeks) this car has to function correctly in the computer as it does in real life.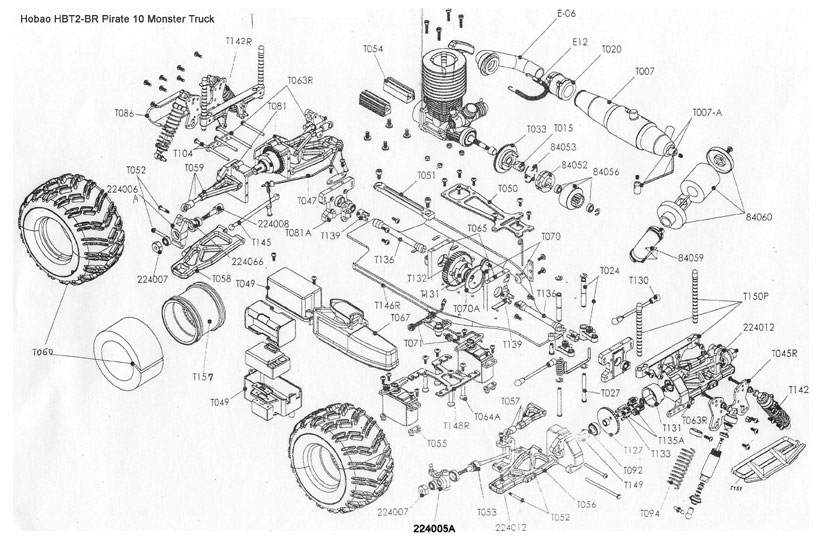 i just got the front assembly done so far.
took 18 hours.
and it works! independent suspension, steering, wheels turn.